Wines made from Autochthonous grapes: Arneis, Nebbiolo and Barbera
Roero wines, superb reds and sublime whites
The Bordone Giuseppe Farm Winery is highly respected in Italy and internationally for producing excellent-quality Piemonte wines. We have always nurtured the potential of the Autochthonous grapes of Roero, the land we call our own.
We like to follow traditions and aim for perfection. Roero wines are made from an extremely precious raw material. Our work begins with the land itself, with the selection of the best grapes and the efforts of the vine-growers, ensuring the protection and conservation of the territory.
From the autochthonous Arneis and Nebbiolo vines, we make wines certified by the DOCG and the Consorzio del Roero. According to the specifications, the label 'Roero' is reserved for red wines obtained from Nebbiolo grapes. However, the label 'Roero Arneis' is reserved for white wine obtained from Arneis grapes.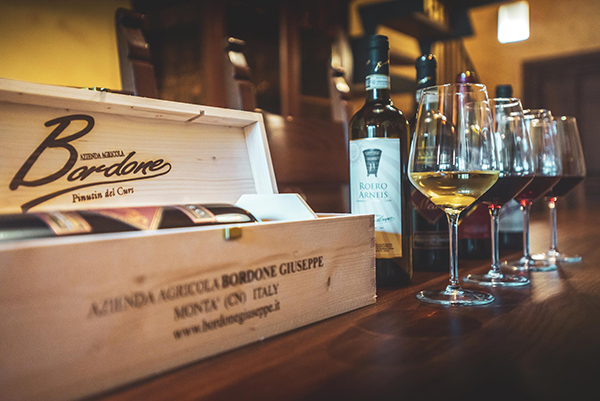 Comments are closed.